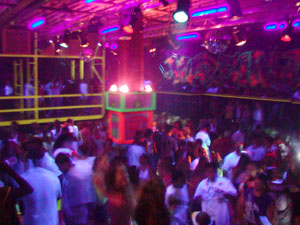 Hey Wilbur! Remember everything... we might not hang out all the time or talk to each other a lot, but I'll probably end up writin' more on here about you then anyone else on the whole site! It all started with a, "Great Googally Moogally!" in 3rd grade... Remember playin' YMCA Soccer back then, and how I kicked the soccer ball and hit you right in the face. I'm so sorry! It all started there... then can 7th grade art class! Remember sittin' at the table with me, Travo, and Waltenbaugh! You hated us so much, but by the middle of the year we grew on you, and we became good friends. Remember the old days of me and Tonya, and how Sonya would always get jealous and yell at me! She's a violent one! Remember you're birthday party, and how we watched "Freddy Is Friendly"... that was a good save. Those were the good old days, and I'm sure we'll make some new memories at KHS too! Later Bethany!





Hey Tonya... oh God, there is definitelly not enough space on this page to write about everything... there have been too many times! Remember seventh grade, and the card I gave you... that was funny! Then Sonya got jealous and you know what happened... Well you've obsessed with me ever since, and you still do to this very day, and I'm okay with that I guess, because it's probably never goin' to change! Remember eighth grade, when you invited me to the hockey game, and it all got started back up again... those we the days, the days of Good Charlotte, and "Joel is gay!" Oh my God, I miss your family so much! They are so great, and I would do anything to have a brother and sisters like you, Kylea, Eryka, and Little Boo... You guys are the best, and make sure to tell every single one of them I love them! See you @ KHS!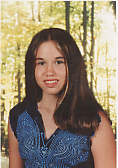 Sony Playstation! The great days, you bitched at me one day, then loved me the next! But to tell you the truth, I wouldn't have had it any other way, because that's what made this friendship so strong in the end. You hated me so much when you first met me! I could just tell you wanted to hit me square in the face... then I grew on you a little, and now we're like best friends! Remember the Tonya days, I'm sure you were so tired of them. Remember all the times in DeTillo's class (Shoutout To Mr. DeTillo, you're the best teach ever!) you always were so loud and sang to the melody of, "You're a mean one, Mr. Stick!" You guys always got yelled at for bein' to loud! You are so great now though! We've quit fighting, and I'd have to say you've become one of my best friends! You're always there, and when I'm down you always say something that has me laughin' my ass off! Till school starts again, Later Sonya!